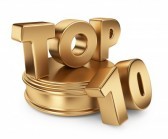 Types of Blogs
Unexpectedly to Make Any Top Ten List
Blogging had conquered an incredible number of individuals. From people who have found bread and butter in this venture, kids and other enthusiasts joined blogging for the purpose of enjoyment and passion. For every enthusiast, a particular niche is chosen. However, there are types of blogs that you do not expect would appear. Here are just ten types of blogs you may not expect to get lots and lots of traffic.
1. Kid Blog. Adults are not the only ones who can enter the blogosphere. Presently, kids are actively participating and blogging that best interest them. For kids, blog's niche also comes in a variety. Inclusions to these are fashion, photography, and even a simple sharing of epic events of their lives similar to that of an online diary. Who would of expect a kid's blog like kidblog.org, to be a top topic for the search engines!

2. Natural Hair Blog. One of the mainstreams of beauty industry is hairstyle. With this, natural hair blog came to a realization. There is no doubt that this kind of blog is really a hit as both gender gets interested on what is hip and fun for their hair. Nevertheless, this kind of niche would tackle different hairstyles and how someone like you can keep up with the latest hair trends.
3. Beauty Blogs. The beauty blogs have come across the internet with a huge number of bloggers considering the niche. Given the fact that women crawl over this kind of blog for beauty tips, then bloggers can just serve the juice on the latest trends on make-up, skin care, hair styles, and many more.
4. Tiny House Blogs. By the name of the blog itself, tiny houses blogs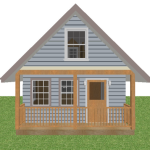 feature tiny homes built in limited dimensions and on wheels. Recently, these tiny homes are gaining popularity due to the fact that they can be sited on the backwoods and backyards. Apart from convenience, tiny homes also come in an affordable price and style.
5. Wedding Blogs. Regardless of culture, wedding is one of the promising and memorable events that would happen in almost every person's life. The fact that this event is special, many wedding blogs have sprouted to give its audience details on the trends and prospect plans on splendid weddings.
6. Decorating Blogs. These kinds of blogs are interesting not only for designers, but as well as to average individuals who have the inclination to give their homes or offices a makeover. It will provide its audience with a myriad of tips to bring out the splendid aura and make it extraordinary. The tips provided are relayed via writings or images online. Tips and ideas from any decorating blog, which encourages our natural gift of creativity, once again is going to be a hot topic for the search engines.

7. Southern Hospitality Blogs. The Southern American States are known for hospitality. With this, many enthusiasts are blogging on this niche featuring places, styles, and a lot of fun stuff in the South. Therefore, delve deeper and explore what the South has in store for you. With southern hospitality blogs, you can expect a wide range of discussions from inside and outdoor living, stories, and delicious southern style recipes. So be sure to check out more than one.

8. Fashion Blogs. One best blog that you can view on the internet is the fashion blog. This niche is pretty broad since there are a lot of matters to share. Inclusions to these are fashionable bags, trends in dressing up and being stylish, hair trends, accessories, and many more. Therefore, this kind of blog will never get outdated since every day, fashion has a great and marvelous update that should never be missed.
9. Knitting Blogs. Who would of guessed this one to be number nine! These kinds of blogs are pretty unique and exceptional. Although knitting means a lot of work, incredible result and excitement is what awaits its readers on the other side of the bridge. From these blogs, viewers will learn how to knit hand gloves, hat, and even clothing which are truly outstanding.
10. Best Food Blogs. One of the best blogs that you should not miss is the food blog. Brace yourself with excitement as you see a variety of delectable and mouth-watering cuisines. It will keep your appetite on the go as you will get to view dishes from your own locality or from other parts of the world.
So there you have it! Types of blogs you probably would not expect to make the top ten list. Undoubtedly, blogs come in a variety. The selection of the kind of niche to blog will entirely depend on the passion and preference of the blogger. Nevertheless, no matter what kind of blog it is, as long it is informative and helpful, it can always be considered the best blog.