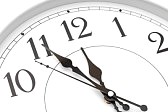 When is the best day and time to post to the most popular social networking sites in order to reach the most people that happens to be online? Whether you are posting just for fun or involve in a marketing campaign, knowing the best days or time may prove to be helpful.
Timing means everything in social media marketing, or even if you'll wanting to share some information you think others would enjoy. The fact that you are working in different social platforms, you have to be wary about the peak time. One social media site's climax is different from the other due to demographic reasons and the description of a particular platform. Here are a few examples.
Daytime Posting
Social activity tends to happen more often during the daytime— clicks and sharing. The two entities are different and peak times are different, but happens at the same span. During this period, you can interact with Facebook, Twitter, and LinkedIn. According to addthis.com, sharing happens in the morning while clicking reign in the afternoon hours. In addition to this, the site tipped that company should post in the afternoon to gain more clicks.
• Facebook Regardless of the day you want to interact on Facebook, daytime is best as work tends to slow down. However, if you really want to receive more engagement, then post your content on Thursdays and Fridays.

• Google+ Posting in Google+ is also best done in the morning. People usually visit G+ between 9 AM and 10 AM according to Hubspot. However, if you want more engagement to happen, update on Wednesdays.
• LinkedIn This social platform is inclined to professionals and businesses. If you want to receive more views, then post before the start of work according to Entrepreneur.com. Otherwise, you will not be able to make that impression. Nonetheless, the best days in posting are Tuesdays and Thursdays.

• Twitter For more views on your Twitter, then tweet around 1 to 3 PM from Mondays to Thursdays. If your tweet comes with a photo, the more it will incur clicks. A good tool to use for Twitter for best times to post is Tweriod.com.
Evening Posting
Pinterest is yet another social media site where you can share your work and other rich media. The users are more active during night time as they tend to wind down from their work.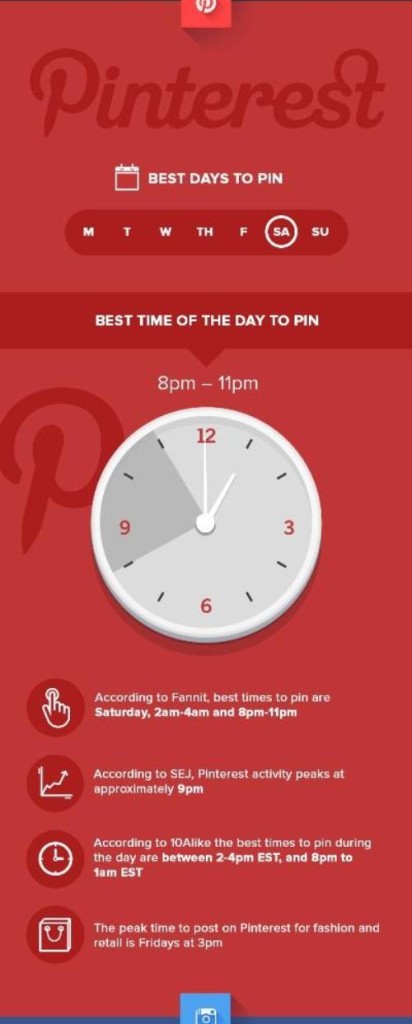 Conclusion
People do not go online at the same time. This only makes sense that your social media marketing strategy should be geared towards the time where people interact the most. If you do, then engagement and brand impression can be maximized.