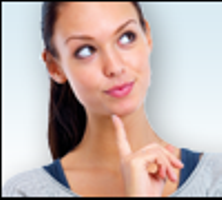 This is where it all starts! The idea, the thought of going into business of your own. What are you going to promote or sell? Well if you already have an idea, that's good. But if not-that's okay too. Because with market research or niche marketing, I'm going to show you the secret of finding a unique brand or niche-to promote online with enormous success. Here's how it works:
What Is A Niche?
A niche is define as a situation in which a business's products or services can succeed by being sold to a particular kind or group of people. In other words it zero's in to a specific group, making them special or exclusive. Weight Loss is a broad category for example, tremendous competition to compete with others. But if you can narrow it down to a special group or situation maybe like weight loss for post-pregnant women or overweight children under 12, then that becomes a niche under that broad category. And that idea will be your keyword and part of your website URL.
A killer niche is something really unique, something nobody has thought of-but you!
Market Research
Market research, or niche marketing, is simply a process of collection and analysis of data to find what people are looking for. What do everyday people want? How to create a new market, something different.
Where Do I Start?
Start by asking yourself: What is something you know about well? Something that you are passionate about? This is where you are going to start searching for keywords.
Yes the one key is keywords. The other is the competition. You don't want to have to compete with a million other websites of your niche, and you certainly don't want to have to compete with the "big dogs" either! So what are you going to do? Here are 4 methods that will aid you in an effective market research, to where you can find that one unique niche.
Google Ad-words
It use to be that one way of doing market research was just starting an Google Ad-word campaign with pay-per-click(PPC), and you would be able to determine what keywords is getting you good traffic, providing of course that your campaign was a successful one. With Google Ad-word you're having to pay every time someone clicks on your ad. But the Internet is always changing and things isn't what it use to be years ago. Now there's a way to perform market research that is free!
Keyword Search
Once you have an idea of what your potential niche is going to be, then just do a simple keyword search. One tool you can use is Google Keyword Tool, which is a free tool. Just sign-in enter a keyword and it will show you a list of other keywords you can use depending on two things: The number of search, and the competition. You want the search volume to be high, but the competition to be very low. Once you locate a keyword with more than 1,000 searches per month or more, and at the same time the competition is at its lowest-then you may have discovered what I call a "potential website keyword." In other words, a potential niche that you center an entire website around! But more on that later.
Amazon Bestsellers
Another market research strategy is the use of Amazon.com. Amazon has emerge to one of the biggest places online where you can find what people are looking for when it comes to information. So just go to the books section in Amazon, select a category, then select at the top the word "Bestseller." Now you have an idea of what people are interested in. Take notice of something that you can use as a niche to promote as a product, service, or information to sell online. Now your potential niche becomes a keyword to do a keyword search as described above.
Trends.
What are the current trends? What are people talking or asking questions about? Trends can be an effective market researching strategy as well, if you can get an idea on what's the next hot thing that people are going to want to get their hands on. Just remember, the Xbox, the iPod, and the Mac-book, as an example, were all just a trend at one time. Once you get an idea, again, do your keyword search. The best way to keep up with trends are websites like http://blogpulse.com/trend or http://google.com/trends. At http://boardtracker.com you can follow what people are talking about and  http://technorati.com keeps up with the latest technology in electronics.
Building A Site
Before you launch your site though, it's important that you make your keyword part of your domain name. In other words you are going to build your whole brand around that one "killer" keyword, due to good research marketing. You can use your site to either sell a product, services, or information? Whatever you decide, I would suggest that you create a blog with your site and off-the-bat, write 3-5 articles on your niche-using your main keyword and start driving traffic to your new site.
Even though market research takes time and effort, it is all well-spent, because sometimes you may be surprise as to what you will decide on a niche. So get busy and go find your "killer" niche now, and be sure to leave a comment below please!