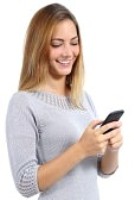 It seems that smart phones just keep getting smarter every day! The same thing goes with mobile applications. Nonetheless, these innovations make it easier to everyone come in contact with their friends or audience.
Progress in mobile technology made a lot of wonderful differences in people's lives. From the plain manner of messaging, you can now have emoticons and stickers to relay what you want to say or feel effectively. Not only that, you have the option of sharing what you have in mind or what you want others to know about on something interesting. With this advancement on mobile technology, you can now twirl the social media with just a small device at your palm for personal or commercial use.
So what are the top mobile apps that is assure to enhance your social media experience? Here are eight!
WhatsApp
Messaging has never been more amazing and wonderful with WhatsApp. As a messaging platform, it allows its user to enjoy sending and receiving messages, images, location and contacts, and videos all around the world. In fact, around 600 million of monthly active users enjoy this mobile app.
Snapchat
Another popular mobile app is the Snapchat. It has around 100 million of monthly active users who enjoy the Snapchat features. With this app, you can record a brief video or  snap a photo and send

  it to your friends. Whatever you have snapped, it will disappear after a few seconds; but it will depend of course to your reference.
Facebook
Social media will not be complete if Facebook Mobile is not included in your mobile apps. This lets you stay connected on the current updates and whereabouts of your friends or audience. With this app, you are always on the go to share your status, photos, and pages you like.
Flipboard
Scanning and reading on the news, photos, and updates is made more fun and convenient with Flipboard. Get every bit of what your friends and audience share in Instagram, Google Reader, Facebook, Flickr, and Twitter in a magazine layout of Flipboard.
Instagram
You know how compelling images attract attention? With Instagram, you can turn every photo into some sort magic work of art.
LinkedIn
LinkedIn lets you keep in touch with professionals. This platform connects over 100 million of professionals and businesses worldwide. Chances of getting employed is likely in this platform. Nonetheless, you can always get the latest updates and messages from your network.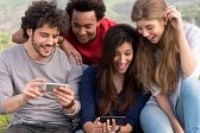 Dropbox
If your photos, videos, and documents greatly matter to you, then you can save them in Dropbox. Automatically, it will sync with your other devices such as smartphones, laptop, and in the Dropbox website itself. Whenever you want to share something in social media, getting those files would be just a piece of cake.
Buffer
With Buffer, you can sync up all your social media accounts— Facebook, LinkedIn, and Twitter. Not only that, this app can also help you find content that are worth sharing such as photos, videos, blog posts, and even news articles.
Social Media Gets Even Better
The evolvement of mobile phones and apps made it possible for everyone gain access to social media. No matter what purpose the engagement is, these mobile apps made people's experiences meaningful.