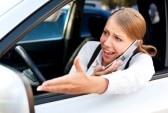 6 Effective SEO Tips to Guarantee Good Website Traffic
When was the last time you found yourself stuck on a freeway during rush hour, or downtown in a traffic jam, or just  simply trying to cross a busy street? There just doesn't seem to be anything good about the word "traffic." But that was before the wonder world of the internet. Now if you have a website of any kind, and you want to be found-you need traffic. Good traffic! And the more the merrier. So it's important that we touch on a few effective seo tips to guarantee good website traffic.
Whether you are running an eCommerce website or a blog, it should speak for itself and reach millions of people online. This would only be possible if you get through of what you can call as Search Engine Optimization or simply SEO. However, many beginners and even veterans encounter troubles in making it on top of the search engine results due to complexity and demands of the process.
According to Blog Growth, there is more than 100 billion searches that occurs on a monthly basis and 70% of it takes place on Google. With this, SEO come into the picture to resolve your conundrum on how you can be on top. Speaking of being on top, SEO is quite demanding and yet, it will greatly contribute to your website's reputation and credibility.
To get ahead against your competitors and earn massive traffic, bear these tips in mind. Efficient execution of the following  6 seo tips will highly tantamount to your success. So let's get started!
Focus on Long-tail Keywords. One of the basics of SEO is keyword research.  If you are struggling to be on top, then try finding long-tail keywords through the Google's Keyword Tool. Long tail keywords are a type of keyword phrase that has at least three, and some times as many as five words in the phrase.  For example, "home remedies for bed bugs" or "how to get rid of depression" are long-tail keywords compared to the more competitive search terms "bed bugs" or "depression".
For a fact, the significance of keywords is undeniable to SEO. It is through these key terms that Google looks on articles, images, and website pages as they are being searched by the users. Although there are thousands of helpful articles or content, not all of them are being brought on the first page. Only the most relevant are shown.
Create Quality Content. "Content is king." This is what SEO will always say in optimizing a website. Well, there is no doubt to it since people are always searching for quality articles. Therefore, always do an extensive research and write uniquely.
Optimize the Articles. Once you have created the article, it is about time to optimize it. The essentials to these are keywords, descriptions, and meta-title. As for the keywords, these are the terms that can be found in the post. Insert the keyword in the title to make the permalink keyword-rich as well. The second one which is the description should be concise around having less than 160 characters only. It should be in a descriptive paragraph form. Lastly, the meta-title should have less than 60 characters and should be SEO rich.
Practice Ethical Link Building. SEO does not only have to work on-page. It also covers the off-page aspects and embedding keyword links is the pillar to off-page SEO. You can ask someone or a credible source to embed the keywords back to your site. Anyhow, it will yield good results. Apart from this, you can also link your new post to your previous content covering the same niche.
Make Use of Multimedia. Images and videos are contents that generate more clicks in   comparison    with texts. Therefore, you will also have to optimize them by adding keywords and descriptions.
Ease of Websites. You should remember that search engines also consider the interface of websites. If it is poorly designed and burdens a user to navigate the site, then it will not attract the search engines. Therefore, avoid putting large files on your website that delays loading. Nevertheless, make it more appealing and friendly to the search engines and searchers.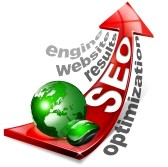 So all traffic is not bad traffic anymore. Now there's good traffic! There are a lot of ways to let your brand or website known in the cyber world. It only requires hard work and efficient execution of SEO strategies, and these seo tips will help. Nevertheless, it is only right to say that SEO is the mastermind behind organic searches so that others can find you online.
I hope you enjoyed this post on 6 effective seo tips to guarantee good website traffic.
Reginald Jackson
Social Media Specialist and Blogger in Dallas Texas
https://regjackonline.com/social-media