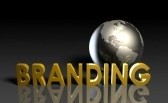 Branding is a key way to set your company apart from the competition and there are some simple ways you can achieve this. Branding is also an essential part to a good social media campaign. Small business owner Rachel Bitan talks about the importance and mechanisms of creating a strong and memorable company through business branding. Learn the tips she personally shares for a successful business branding.
Video Transcript: Tips on Small Business Branding
Hi, this is Rachel Bitan with Reservoir 4 Jewelry for About.com. When I was a child, my grandmother was a jewelry collector, and every piece had a story. I knew that when I created my own company, I wanted to create classical pieces that could be passed down through the generations.
I started making jewelry when I was… I mean, I've been making jewelry for as long as I can remember – I started by just stringing beads together. Before I even started my own company, I actually designed for a few other companies and that really got me comfortable with the business, about how to work with customers and clients and the whole wholesale world. It was this progressive thing from making it for myself, and working for another company, and then finally I decided it was time for me to start my own company and sell it for myself, and create my own designs and collections.
Business Branding: Names
For my business, branding has been really, very important – I needed to set my company apart from other companies. The first thing I did was even just creating a name that I thought sounded different than other jewelry companies. Reservoir 4 was a name that I found – I actually grew up in a neighborhood in Los Angeles called Echo Park. But before it was called Echo Park, it was actually called Reservoir Number 4. There was just something about the name that really stuck with me, and I remembered it. So that's what I decided to name my company.

Small Business Branding: Blogging
One of the first things I did to make my brand different was I started a blog. What's fun about the blog is it's a way for me to not just talk about jewelry and show pictures of jewelry, but to show pictures of inspiration for new collections, and I think it really gives sort of a face to what the jewelry company is. It shows that it's not just this generic thing that you can buy somewhere, but it's an actual handmade object made by a person, and it has a story and there's a meaning to it and there's a reason why the designs look the way they do. It has created a huge impact, because there's just people that just follow the stories of the blogs. The people follow that and they forward it to their friends, and from this it creates this web of people, who know about the jewelry, who know about the stories – and they follow it. They buy it for their friends who've seen it, they buy it for themselves, they buy it for gifts and it definitely creates a community. For me that's been one of my favorite things to do for the company.
Small Business Branding: Logos
I definitely wanted to create a logo that was representative of the company, so I actually found a graphic designer and I worked really closely with her to create this logo that sort of looked like the jewelry in a way – it was classical, it had the similar themes of these natural elements but it was a little bit urban. That's actually been really helpful in people recognizing the brand – they see the logo, it looks like the jewelry, the jewelry looks like the logo, and they really go together. It's a really important part of setting this company apart, to have the logo.
It takes time to build your name, to have people recognize your company and your brand. I definitely think that the jewelry is recognizable – I think that when you look at it, you can tell it's Reservoir 4 jewelry. So, if I had any advice new business owners, it would be definitely to keep at it. Try to make it more of a long-term thing – give it time to build naturally, and keep trying to do the best you can and keep coming up with new ideas for getting your brand name out there. Just keep at it – and I think that, for me, it's been the most important thing, to just keep at it, to persevere, not to give up.
Thanks for watching. From About.com