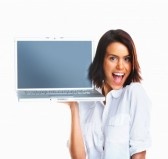 Every businessman dreams out to be successful in his chosen industry. The fact that you will have a lot of competitors, it would not be easy to scratch the surface of success. For this very reason, you might be betting on establishing an online presence and one of these is through social media.

In today's technological advancement, businesses make use of social media for many purposes. These include getting in touch with their clients, driving sales, or reducing the cost for marketing. No matter what the purpose it may serve, social media success is essential to fulfill any businesses' objectives.

Speaking of social media success, "How to be successful?" is often the inquiry. The step to victory does not end in merely creating social media accounts, but rather on how you will tailor your strategy and put them into unwavering motion? In light of this, here are some practices that could be beneficial in your online endeavor.
·     Create simple social media references. When you create social media references, make it simple and short. The simplicity of these references will warrant your prospect target ease of remembering your brand and high chances of social media success. So whenever your consumers heard the advertisement on TV or radio, the references will ring easily in their heads.
·          Do your share in offline marketing. Do not simply rely on online campaign of your brand or company. To achieve social media success, employ as well the offline strategies to influence those within your target audience. Examples of which are incorporation of your social media references on business cards, invoices, product packaging, and even broadcast materials.
·     Be genuine. When you really want to gain the trust of your clients and truly achieve social media success, be true to yourself and to them. Therefore, use your real identity or the company's name. You should take note that people can sense it whether you are being true or just fooling around.
·       Know your audience. Having a keen understanding on your target market can contribute to your social media success. Once you know how your audience interacts in social media platform, you can then tailor schemes on reaching out to them.
·       Listen to the public. To attain social media success, having all ears is one integral trait that all businesses should possess. You should acknowledge what your consumers' concerns and what they think about your products or services. By being an active listener, you can address your consumers' concerns more precisely.
·         Share awesome content. In social media, do not be self-centered. Instead of focusing on yourself, share content related to your industry that will interest your consumers. You should take note in social media success; interesting topics make people hooked into it. When you do so, people will talk about you through your content.
·        Communicate your mission and vision. Whatever social platform you are using, make it sure that you effectively convey your company's mission and vision. In this aspect, you make your business appear in imbued professionalism and high credibility. In addition to this, you give your consumers a hint of what your company is all about and for what purpose it exists.
·         Do not annoy your followers. One thing that hinders social media success is being an annoyance. If you do not want your audience to draw back, then stop making requests that will do no good in their favor. Therefore, refrain from sending more than three messages or requests in a week.
·      Be consistent and remarkable. This would be easier said than done, but being consistent and living up for excellence will bring all your actions to social media success. Hence, do not falter in sharing valuable content, updating your account, and getting in touch with your audience. These actions will make you a remarkable company in the near future.
Discovering social media will not instantly bring you tangible results. However, keeping up with the best practices in social media will earn you success in the near future. As you attain social media success, there is the likelihood that it will do the same with your business!