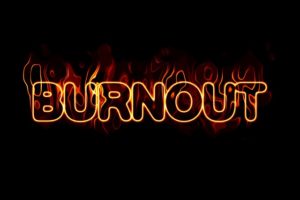 No doubt you enjoy engaging on your favorite social media platform don't you? But can you avoid social media burnout, or have you already experience it? So you might ask-what is social media burnout?
Social Media Burnout
Just the word burnout can be defined as physical or mental collapse caused by overwork or stress. According to a recent report, the amount of time people spend on social media is constantly increasing. Teens for example now spend up to nine hours a day on social platforms, while 30% of all time spent online is now allocated to social media interaction. How much time are you in front of your cell phone or the computer? Do you spend a lot time and energy tweeting, Facebook-ing and Instagram-ing, on a daily basis?
You may be surprised how start-up business owners and social media marketers devote to updating, monitoring and cleaning their social media accounts. Serious social media marketers spend 60 hours a week managing the online presence of the company – and that's more than the average working hours a full-time employee on a regular company commits.
When you find yourself stress-eating, feeling life is not worth it or having illness almost every week, this is a sign you're having a social media burnout!
So beware of burning yourself out on social media. Here are 5 tips that will help to avoid social media burnout!
1. Don't be everywhere
This is a common cause of social media burnout. A piece of advice (that we hope you'll really follow) is that never spread yourself too thinly. The secret to maximizing social media efforts is to know which platforms your marketing campaigns are more effective.
2. Make a Time Schedule
A True Fact: We are all guilty of aimlessly hitting the reset button every hour, online marketer or not. Everyone has a tendency to lug on their screen throughout the day without really having a goal of what they need to carry out. We highly recommend that you set a time schedule.
For example:
8:00 AM – 9:00 AM: Review and analyze followers gain, likes and shares from your new post, review new mentions and comments from your accounts (10 minutes each account), answer relevant questions from followers, and resolve client issues or inquiries.
9:00 AM – 9:30 AM: 30 minutes break
9:30 AM – 12:00 Noon: Focus on making new blog posts (Target blog post: 2). Utilize time to research and write new contents.
12:00 Noon – 1:00 PM: Lunch Break
1:00 PM – 2:00 PM: Find and share relevant content from followers, interact again with your followers.
2:00 PM – 3:00 PM: Focus on making new social media posts (Target post: 5). Utilize time to research and write new contents.
3:00 PM – 3:30 PM: 30 minutes break
3:30 PM – 5:00 PM: Post new content on each platform.
5:00 PM – 6:00 PM – Schedule posts for the evening, the weekend or for an upcoming campaign.
6:00 PM – Let's call it a day!
Can you believe you can actually accomplish your tasks for a total of 48 hours a week? If you're following a schedule, like the one above, you will definitely save time and energy for other important stuff like connecting with your offline friends and avoid social media burnout or feeling stressed.
3. Define your goals
Journeying through the phase of social media burnout is tad too… burning. On this case, your physically, emotional and mental health is at risk of firing off to a bad question: What the hell am I doing? You will question your work, you will question your life and you will question your existence if you don't fight the inferno beast curtly called social media burnout. So what do you do to keep this beast at bay? The answer is simple: Define what you want to achieve, or in other words, your goals.
Your goals can keep your work and life in harmony. Be as specific as possible when you create your goals. This helps you stay focused with every marketing campaigns you take and guarantees you're not wasting any resources for nothing.
4. Give yourself a break
This is a no-brainer isn't it? Don't be too hard on yourself because honestly you can't literally be updated with every movement on social media. Giving yourself a break after work means that you focus on resting your body like getting a massage, watching your favorite show on TV or reading a novel you've been putting off since last month.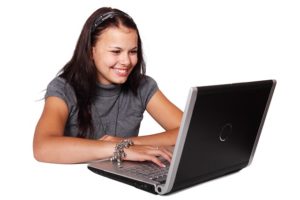 Moreover, our physical and mental state is in a mutual bond. If one gets tired, the other one will surely be next. Did you know that according to report by The Vision Council, it only takes two hours of screen time for you to suffer "digital eye strain"? This can lead to irritated and dry eye, headache and, neck and back pain. And frankly, it is the same with your brain. You can go to your happy place and take your mind off your work every time you clock out.
5. When you log-off stay off!
No-Facebook-ing for the purpose of "unwinding" isn't going to help you at all. You can stay out of reach from social media every once in a while. We understand that your iPhone is so beautiful and tempting not to be ignored but logging off for more than a couple of hours is one of the best ways to really unwind and reset.
So enjoy your social media engagement by all means, but take note of these tips to avoid social media burnout!