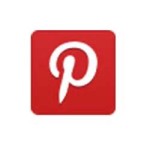 It has become one of the fastest growing social media platform and one of the most popular in usage online to promote personal ideas or products to sale. Since E-commerce has been around for years and the number of online businesses is still growing rampantly, businesses or store owners tend to influence the social media idea as an avenue to grow their sales. Inclusion to these are Facebook, Twitter, LinkedIn, and Pinterest. Among these social media platforms, it is Pinterest that raises virtual interest the most among online users, making it the "new kid on the block."
Whether you want to increase your daily, special, or holiday sales, Pinterest can help you attain the upper hand. Depending on your marketing scheme, your sales can skyrocket from its baseline. This is made possible because Pinterest is inclined towards company's products that combines both the ideas of vivid images of magazines and best deals of catalogs of some sort.
Before you promote your business or store, you need to probe a bit deeper on Pinterest. Nevertheless, there are ways that business owners need to undertake to jump-start their way to success.
Run a Test
One of the best things that you can do for your business is to invest time and resources in Pinterest. Simply open up an account and start building a following by following others-especially those similar to your niche. Then observe how others use Pinterest to promote. You will notice "Boards" and "Pins." Boards are like your category and the pins are your post. Some have multiple categories, but you can be very effective with just one.
Here are some interesting facts about Pinterest.
• Pinterest users: 70 million
• Page views: with an average of 2.5 billion views per month
• Frequency of use: ranks 4th for most-used social media platform
• Average time spent by Pinterest users: 98 minutes/month
• Average amount per order: $140 and $180
The digits appear to be favorable, but letting the platform work in your favor is a formidable challenge. Just for a fact, you have to conceptualize your plans efficiently and competitively because your competitors are doing the same thing. Include in your strategy the identification of popular pins. You can do this by using a Pinterest analytic program like tailwindapp.com -a paid site that can help you track popular pins, followers, likes, and many more.
Work on Striking Visual Content
If you are geared towards marketing, you can make use of stunning images in Pinterest. Just for a fact, people love wonderful pictures as it can express a lot more than words can tell. When people get enthusiastic about your pin, users can re-pin it resulting to spread of your content.
You might be in an enigma of what kind of images can capture the hearts of the users. Of course, the bottom line here is that it should appear pleasing and worth the time. Earthy colors and reds can mesmerize your audience while a full background can give them a whole picture of what you want to portray.
Rich Product Pins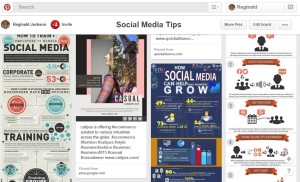 Do not forget to change your pins into rich product pins. It comes in six types: app, article, movie, place, product, and recipe. It adds extra information and help the pin itself stands out from the others. With the rich product pins around, Pinterest had also came up with a rich pin validator. It is made for e-commerce sites to safeguard against fraudster. At this point, information is always updated because it is link to site.
Good Advertiser
Just like any other ads, Pinterest is also keen towards high standards. If you want your advertisement to get noticed and appreciated, you just have to follow the basic advertising principles. According to Pinterest, these include being authentic, promoting your best pins, and obeying applicable laws and regulations. When these are met and with some homework, everything else will fall as you want it to be.
Coupons
Take your daily sales an extra mile by giving coupons to your valuable consumers. Remember, people want to spend their hard-earned money wisely, so it is up to you to give them a hand by virtue of your promos and great deals. Your coupons pinned in Pinterest may contain discount, free product or service, or anything that will greatly benefit your customer.
Fiery Competition, New Approach!
Marketing scheme is not just all about the ideas. With the rise of Internet and other social networks like Pinterest, there now comes a need to employ a photographic approach to reach the desired sales of every company despite the heated competition.