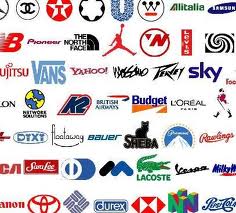 If you are thinking of starting a small business and you've identified the market and you've found a niche – or a position that you feel comfortable with, now you need to think about how your are going to brand yourself.
What type of branding will you use?
Here's a definition of branding according to Business Dictionary.Com: Entire process involved in creating a unique name and image for a product (good or service) in the consumers' mind, through advertising campaigns with a consistent theme. Branding aims to establish a significant and differentiated presence in the market that attracts and retains loyal customers.
Basically you can go one of two ways. A personal brand or a business brand. What are their differences and advantages?
Personal Brand: In a personal brand you are simply branding yourself. For an example: If you are an expert at something or want to sell yourself as such, then you might want to think of going with a personal brand. In other words you are selling yourself. You can set up a blog, website or a column of some sort and build a following of "you" and promote your business from there.
Business Brand: With a business brand you are promoting the business itself, whatever that business may be. If you are selling a product or services or if you are building a "brick and mortar store," on or offline, then you might want to think of a good business brand that will identify something unique about your business. Don't forget the definition of the term.
One advantage of a personal brand is if you feel that in time you might want to promote something else or branch off from your original niche in some way, then you can do so without having to re-brand so-to-speak, because it can be accomplished under your personal brand.
But if you are building a business and just want to stick with a certain name or brand, then you may want to go with a business brand. One advantage of this is in time the brand itself will take on value, if you decide to sell down the road.
What Is Needed: With a personal brand you would need a good professional photo of yourself and a nice biography that will tell us about you. With a business brand you will need a good logo and a catchy tagline, one that will tell others what is unique about your business. A logo and tagline can be included if you go with a personal brand if you like, but it's a key factor to a business brand. This is something that will make your company really stand out among the rest.
Do Your Homework: There are plenty of information out there that will provide you tips and ideas as to how to brand yourself. There are several blogs on branding, what taglines you can use, and websites that will help you to create your logo. Just do a simple search. Give it a lot of thought. Because when it comes to starting a business, there is nothing more important as to how you brand yourself.
By Reginald Jackson at RTJ Online .